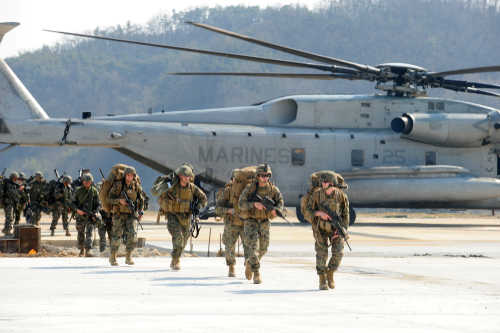 (PatrioticPost.com)- The Department of Veteran Affairs has officially recognized the gender fluidity of soldiers. The U.S. Army has not adopted that same formality but the standards are beginning to become more accommodating for transgenders, according to Just the News.
Federal diversity training materials obtained from the Wall Street Journal through the Freedom of Information Act illustrate a theme commonly found in academia, where "diversity, equity, and inclusion" is usually supported by ideological language and rhetoric. Large corporations such as Disney have also been using similar materials in their training protocols, according to Just the News.
The gender policies could face a challenge if the Supreme Court decides to take up the cases that have split federal appeals courts on school restroom and locker room policies based on gender identity.
In late 2022, a federal appeals court overturned a previous ruling and upheld a Florida's high school gender policy that only lets students use the restroom according to their respective biological gender. The majority argued that upholding gender self-identification would contradict the Supreme Court's recognition that gender "is an immutable characteristic determined solely by the accident of birth."
The VA is asserting its policies by claiming that 134,000 veterans and 15,000 current service members are transgender, citing statistics from the Center for Transgender Equality which Just the News alleges is unsupported. In its 175-page human resources training, the VA features a cartoon of "Genderbread Person." The illustration reportedly focuses on gender identity, expression, biology, and attraction and is being used by medical schools such as the University of Washington and the University of Utah.
The department differentiates between at least two dozen "gender options" including pansexual, two-spirit, agender, and "neutrois," which is described as "agender."
Earlier last year when the Ukraine war broke out, the U.S. Army was training its soldiers on gender pronouns, according to American Pigeon. Soldiers were reportedly provided guidance on hypothetical scenarios where soldiers within the ranks were experiencing gender dysphoria.